We Believe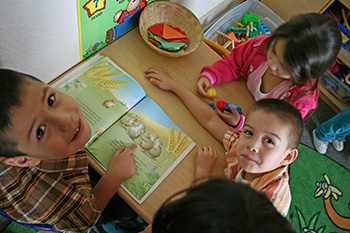 We believe that all children and families deserve quality care and education. The Council supports quality care and education by providing the link between the needs and the available resources.
Council Goals
Continue to develop, collaborate, and implement supports in the area of early care and education for parents and providers, regardless of the funding source.
Raise awareness and visibility of the council and its work.
Stay abreast of updates and opportunities in the fields that impact the council's beliefs.
History
In 1991, the United States Congress established the Federal Child Care and Development Block Grant (CCDBG). Subsequently, local Child Care and Development Councils were established to set priorities for the CCDBG funds based on the needs of low-income families.
In 1997, the State enacted the California Work Opportunity and Responsibility for Kids Act (CalWORKs). This legislation gave the Child Care Planning Councils additional responsibilities that encompass a variety of child care issues. The Council collaborates with public and private organizations, individuals utilizing child care services, and provider to address the child care needs of all families in the county.
The Council is currently funded by the California Department of Social Services and is jointly appointed by the Tulare County Board of Supervisors and the Tulare County Superintendent of Schools.
For more information, please contact:
Samantha Terry
Child & Youth Development Council Manager
7000 Doe Ave., Suite C
Visalia, CA 93291
samantha.terry@cc.tcoe.org
phone: (559) 651-1723
fax: (559) 651-3802