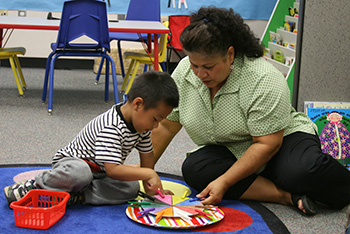 In an effort to begin aligning early learning and care programs across the state, Tulare County receives the Quality Counts California (QCC) Workforce Pathway Grant annually. The intent of the grant is to increase the healthy learning and development of children throughout California by increasing the total number of early learning and care professionals. The grant also serves to increase the educational credentials, competencies, and knowledge of the current early learning and care workforce across the state.
This grant opportunity offers numerous levels of stipend assistance for early learning and care professionals that include, but are not limited to, increasing the level of education among the workforce and professional development advancement, as well as assisting providers who want to become licensed.
For more information on the QCC Workforce Pathway Grant, please contact Samantha Terry, council manager, by e-mail at samantha.terry@cc.tcoe.org or by phone at (559) 651-1723.