Early intervention services give one girl a place she wants to run to, not from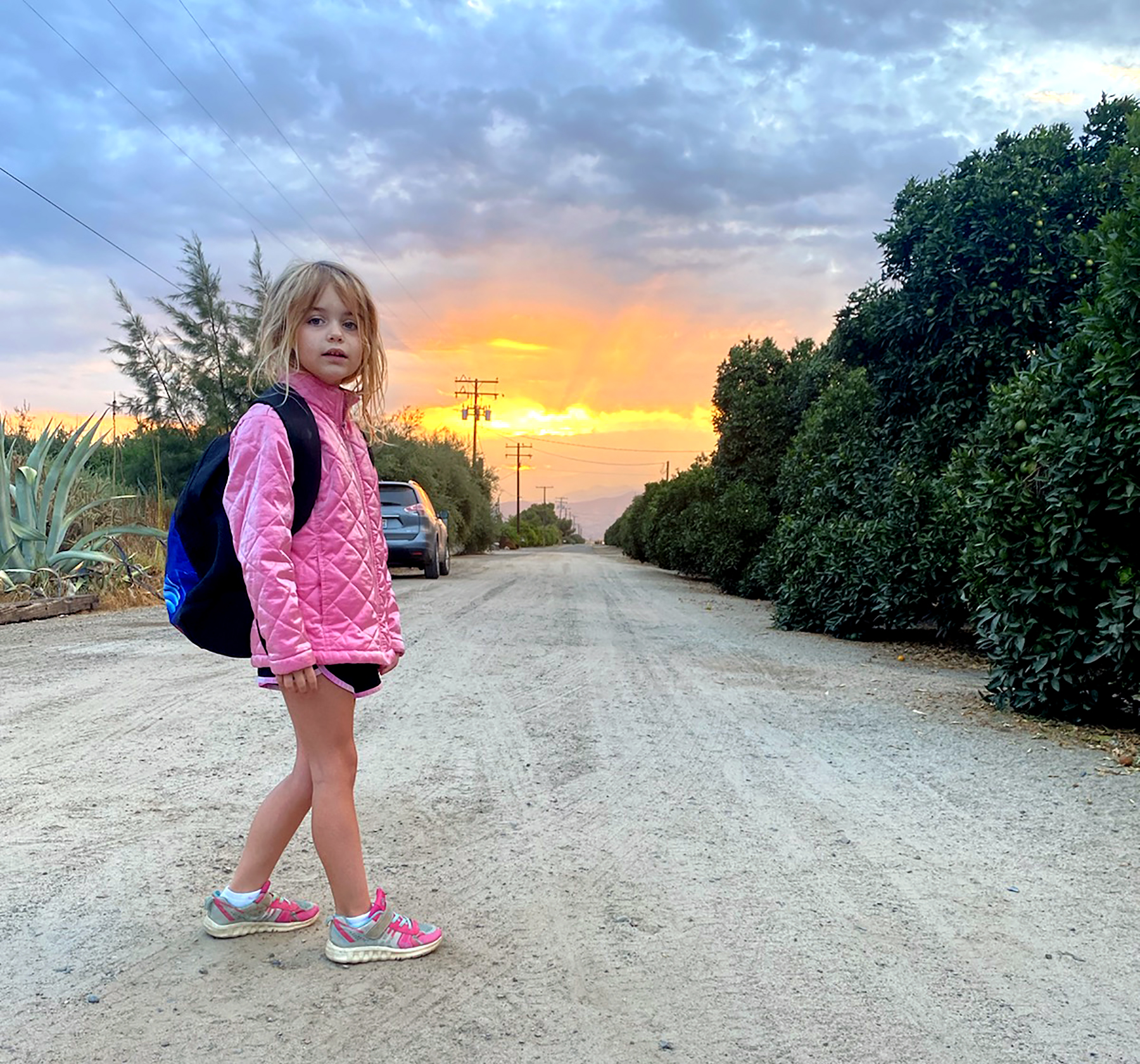 Margaret leaps out of bed each morning, getting herself ready as fast as possible so that she can stand outside for the bus that will take her to school. As the sun rises, Margaret waits in front of her house wearing her trusty Sonic the Hedgehog backpack, dancing as the bus approaches. Margaret's eager anticipation for the school bus wasn't always the case. The five year old, who has autism, fought to leave school at first.

Her transformation is an example of the power of early intervention services delivered by people who love and care for her. Margaret's supports have come in many forms – from cheerful greetings on the bus each day to the love of an Early Childhood Education teacher who accepted her into her classroom and into her home to play with her own children. The men and women of various programs have helped Margaret enjoy social situations as they have worked on improving her behavior and language skills.

"Prior to the pandemic, we suspected she had autism," said Andrew Glazier, Margaret's father. "The isolation of the pandemic was tough on her." The clever girl, who loves Disney movies and figured out how to order $300 worth of them on her mom's phone, eloped from the family home twice before her diagnosis. Elopement refers to when an individual with special needs wanders away from a caregiving facility or environment.

Through persistence though, Glazier got Margaret the diagnosis she needed. Her transformation began in December 2020 when it was determined that she was eligible for special education services. She immediately began receiving speech/language services from a Tulare County Office of Education (TCOE) speech therapist. TCOE's Preschool Services team – within the Special Services Division – connected her to Lindsay's preschool program and provided her behavior support.

In the fall of 2021, Margaret transferred to TCOE's Early Childhood Education Child Development Center (CDC) in Woodlake. The Preschool Services team ensured that the CDC staff was trained in providing behavioral supports and that Margaret continued to receive speech/language services.

It was at the Woodlake CDC that Margaret met teacher Juana Barragan. "She was simply amazing," Glazier said. "Her patience with Margaret helped her make big gains." Glazier laughed, adding "She began coming home saying 'hola' and 'gracias' – even rolling her R's." Barragan became more than a teacher, she became a friend to the family and welcomed Margaret to her home, where she happily played with other children. "Margaret now loves big, inclusive family gatherings," Glazier said. "There have been times that she'll put on her backpack and say, 'Juana' – asking if she can visit her."

Today, Margaret happily attends a Special Day Class at Francis J. White Learning Center in Woodlake, led by teacher Makenna Stephens. With each transition, Joy Voita, Special Services parent liaison, and Joe Martinez, director of Psychological Services, have supported the Glazier family. "Their help has been tremendous," Glazier said.

Glazier and his wife's journey as parents of a child with special needs has been one he describes as "exhausting," and a "lesson in patience." But it's a journey he is proud to share with other parents in order to help them. "It's important not to fixate on the problem, but to look forward," he said.
To learn more about finding support for children with special needs, visit tcoe.org/SpecialEducation/ParentLiaisons, or contact Malinda Furtado at (559) 730-2910, extension 5125. The parent liaisons offer a variety of online resources in English and Spanish, and monthly trainings and support groups.
Photo above:
~ Margaret, a five-year-old student at F.J. White Learning Center, awaits the bus that will take her to school. Over the past year and a half, Margaret has received behavior and speech/language support for her autism. Thanks to numerous early intervention services, she is eager to attend school and enjoy social situations.