Spring 2024 Training Opportunities from the ERS Library...
(Click the thumbnail images for training flyers)

The sign-up form for 2023-24's CheckThisOut! is OPEN...click here to go directly to the form or visit the CheckThisOut! tab at the top of this page to learn more about the ERS Library's monthly curated classroom resource kits.

---

ERS Library Delivery & Pickup Service is available for all Tulare and Kings County sites with an active 2023-24 ERS Library Media Services Agreement. To confirm your site's assigned weekly delivery day, click here.
For route-specific questions, please email the designated Library Media Technician:
Tuesday Route -- Kim Rice
Wednesday Route -- Maria Ortiz
Thursday Route -- Sara Torabi
---
California State Standard Bookmarks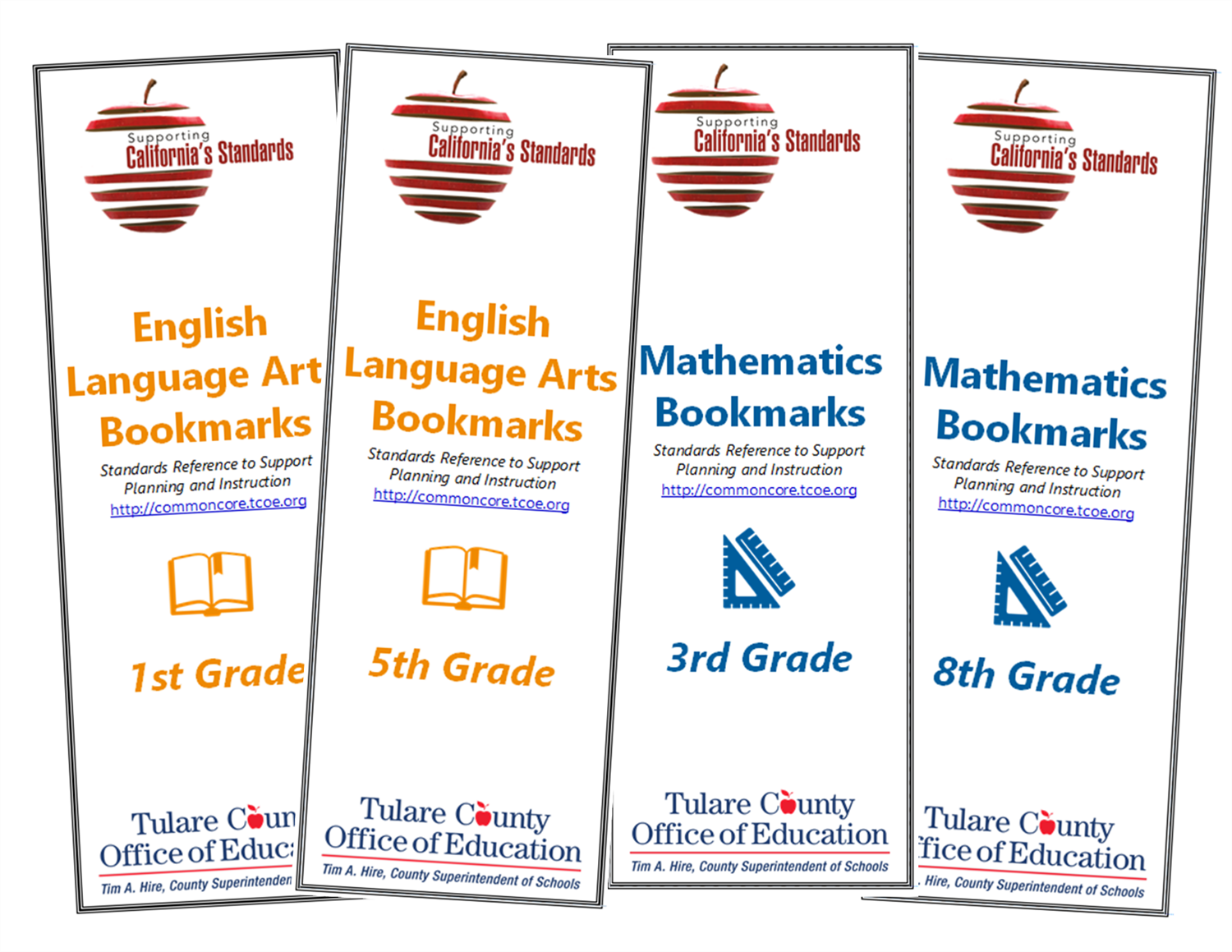 The ELA and Math Departments in TCOE's Educational Resource Services division have created a series of California State Standard Bookmarks for purchase through the ERS Library. CSS Bookmarks are available in grades K-12 (English Language Arts) and K-8 (Mathematics), color-coded by strand, and fastened with a binder ring for ease of use.
To order CSS Bookmarks for your district or site staff, use the link below to generate your quote, then download the page as a PDF and email it to library@ersconnect.org. A member of our staff will respond shortly to confirm the quote and provide an estimated delivery* or pick-up date.
*Delivery is available to ERS Library contracting districts/sites in Tulare and Kings Counties.
---
Be sure to visit ALL the ERS Multimedia Portals
The Educator Portal, Teen Portal, and Kids Portal all contain your favorite grade-level appropriate, engaging, and educational digital resources plus two brand new e-book/audiobook options, with a user-friendly look. These portals are available wherever you and your students have internet access...desktop, laptop, tablet, or smartphone; at school, at home, or on the road!
ERS Library Sponsored Student Events