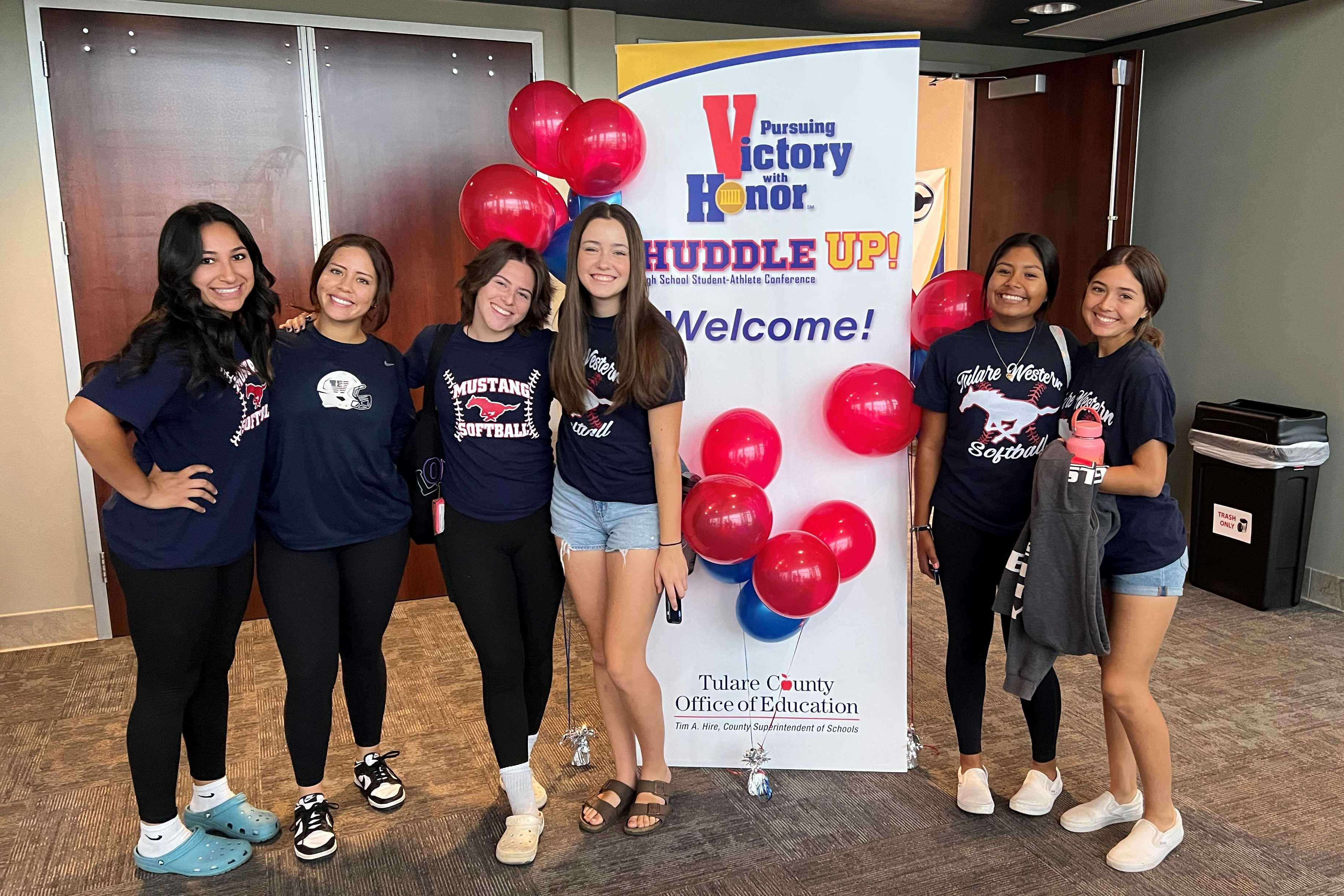 Thank you to everyone who attended the first annual Huddle: High School Student-Athlete Conference! For a recap of the conference, click HERE.
To sign up for the Sportsmanship Action Team, click HERE.
Pursuing Victory with Honors hosts two annual student-athlete conferences throughout the year – the Huddle for high school student-athletes in the fall and Huddle Junior in the spring for middle school students transitioning into high school athletics. The middle school conference will be held on March 29.
The first Huddle: High School Student-Athlete Conference was held Tuesday, September 13, 2022, at the Tulare County Office of Education Administration Building. The event hosted 118 students from 16 Tulare County high schools and was the brainchild of the Sportsmanship Action Team (SAT) of Tulare County.
The Huddle and Huddle Junior are centered around sportsmanship and leadership for high school athletes, as well as future college athletes and adults. In addition, SAT members, county coaches, and professionals lead breakout sessions for their student-athletes in communication, team building, nutrition, collegiate student-athlete preparation, and social media.
The goal of the Huddle is to empower youth to take back the information they learn and create a school athletic advisory team that will positively impact their team and school culture.
For more information on the Huddle, SAT, or PVWH, contact Gene Mendes at genem@tcoe.org.