Related Services hosts annual training for understanding the needs of visually impaired students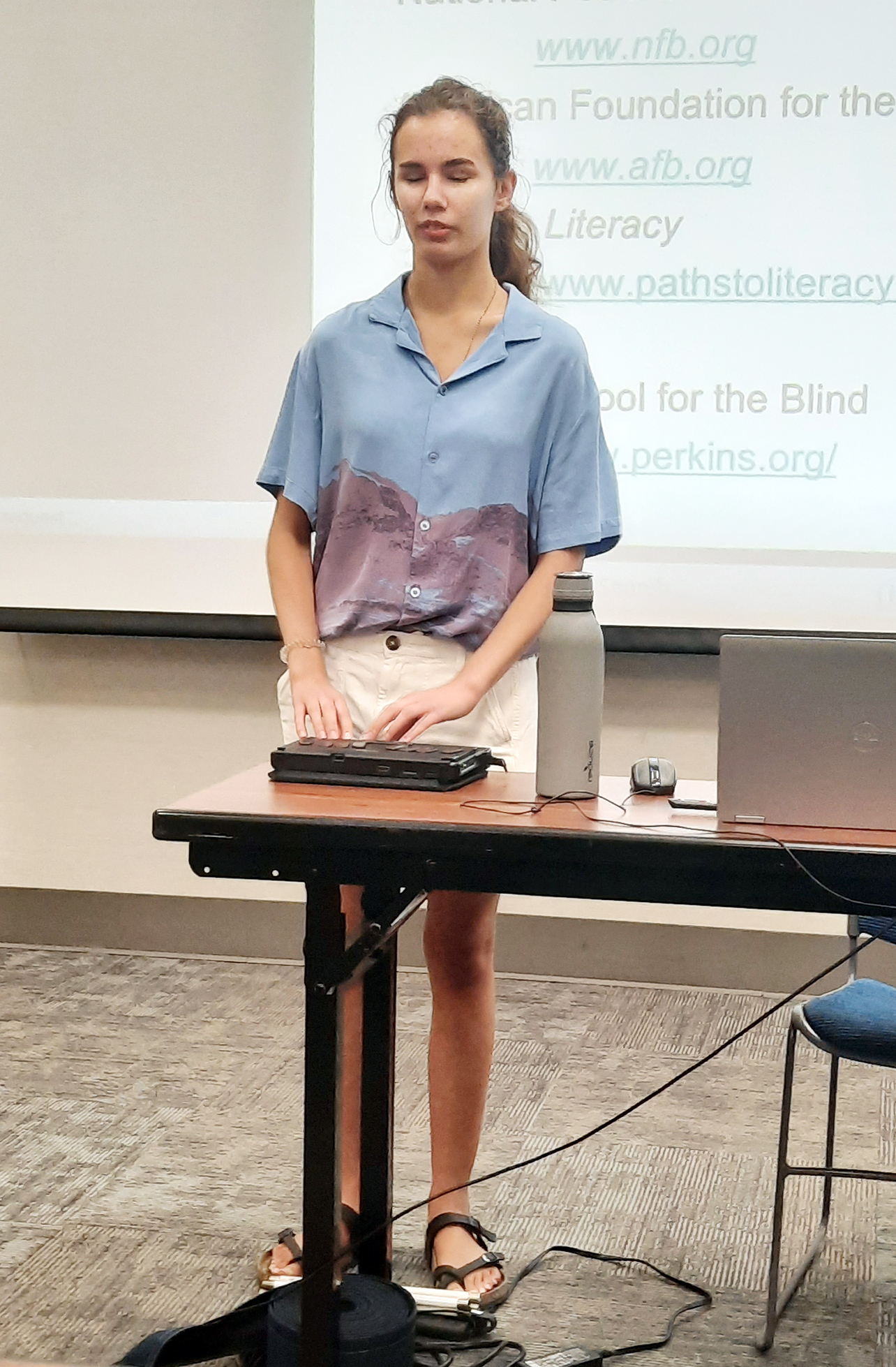 The Related Services team for Vision and Orientation and Mobility held an in-service training titled "Visually Impaired Students, Understanding Educational Needs" last Friday for area educators, psychologists, instructional aides, and others at the Tulare County Office of Education (TCOE). Related Services currently serves approximately 70 students within the disability category of visually impaired.

The training provided an overview of the challenges and supports available for students with visual impairments in public school. Topics included implications of visual impairment for the classroom, social skills, orientation and mobility, and assistive technology.
Also in the News Gallery Week:
TCOE programs partner to conduct training on developing math skills in young learners; California Center on Teaching Careers receives grant, partnering with Visalia Unified School District; Three educators honored at annual Confucius' Birthday/Educators of the Year Awards; Around the County: Educational Resource Services helps Cutler-Orosi Joint Unified School District shine in "Bright Spots" for EL advancement