Redwood Center Café to open in Mooney Boulevard building next week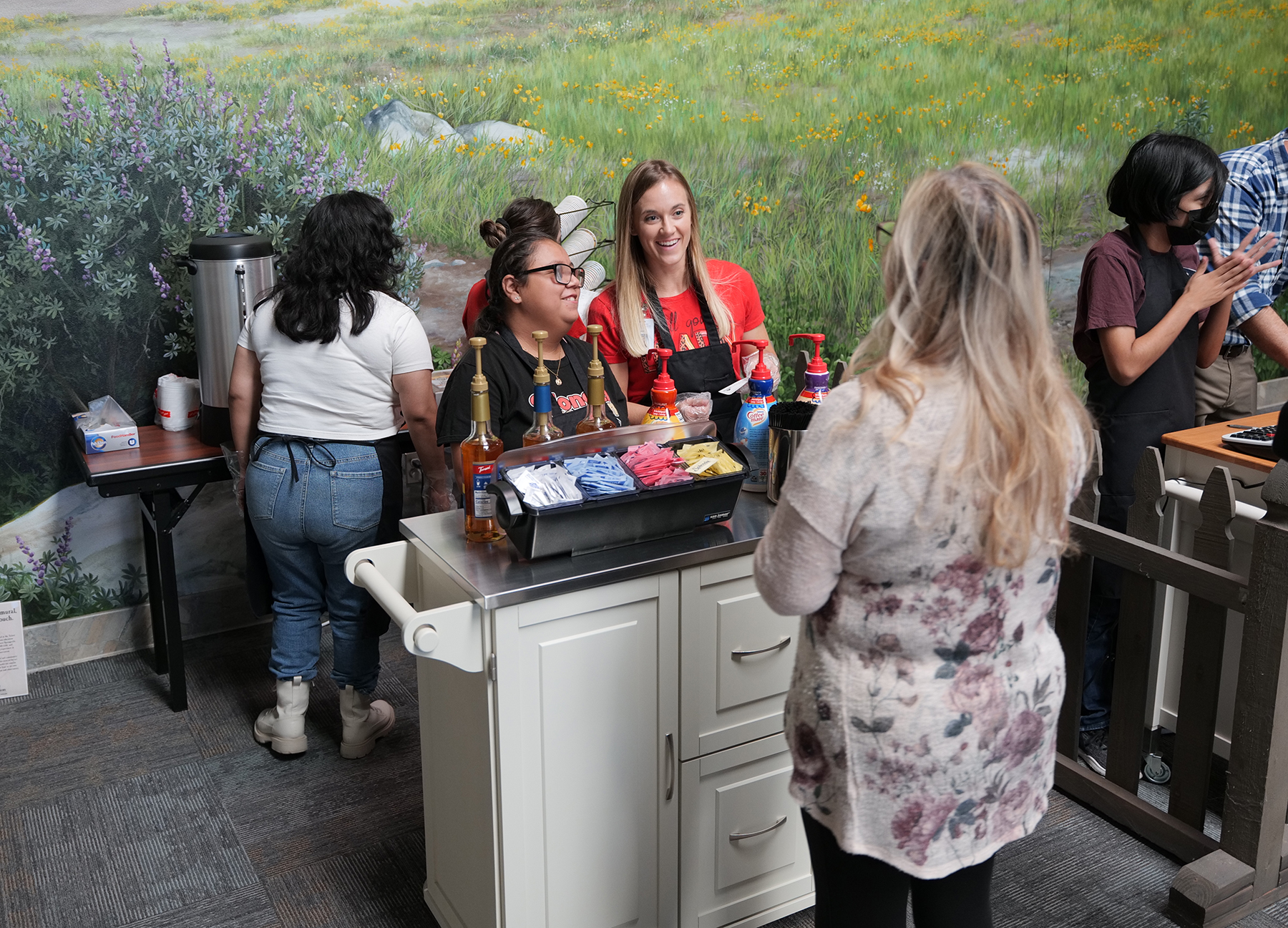 Yesterday morning, students from the two Community Based Instruction Classrooms on Caldwell Avenue in Visalia practiced serving coffee and sweets to dozens of customers in TCOE's Mooney Boulevard building. The practice session was a rehearsal for the real show, which begins next week when the new Redwood Center Café opens.

The café was the vision of Tulare County Superintendent of Schools Tim Hire. It sits in the southeast corner of the lobby, adjacent to the SCICON mural. A picket fence defines the seating area featuring four small tables for customers, and carts for pastries, fruit cups, and coffee preparation.
Read more in the News Gallery Week.
Also in the News Gallery Week:
TKCCC holds Trades Day with hands-on experiences for students; Early intervention services give one girl a place she wants to run to, not from; California Center on Teaching Careers welcomes Emily Walker, celebrates success on teacher recruitment