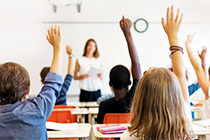 Essential Classroom Technology (ECT)
The Essential Classroom Technology series introduces educators to the tools they need to enhance their teaching and engage their students. The ERS Library's Instructional Technology Specialists will demonstrate new ways to streamline workflow, create interactive assignments, and utilize artificial intelligence in the classroom.
Click here to view series flyer.